Water Heater Repair Services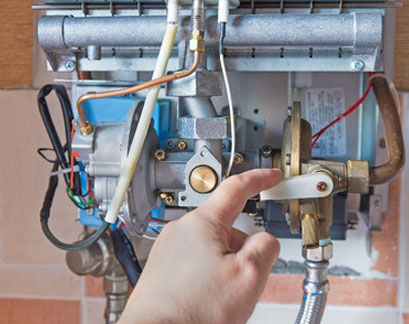 We're so used to having hot water that we can forget it's a privilege. There's not much we can do without it. It's needed for cooking, cleaning, showering, and just about everything you can think of. So when your gas water heater isn't working right, or worse, at all, you can bet it's going to cause some major headaches in your life.
That's why you need a company that is dedicated to getting your hot water back on as quickly as possible. When you leave it to a professional service with years of experience and respect in the local area, you can bet that you will get professional, reliable, convenient service, and that you will be able to enjoy hot water in your home again immediately.
We pride ourselves on providing personalized gas water heating repair services. We work with you to offer the best solutions according to your specific needs. We are fully licensed, insured, registered with TSSA and covered by WSIB. We are happy to repair all makes and models of gas water heaters. There is no job too big or too small, and no budget that we can't work with.
Keeping your gas water heater in good working order is our main goal. With our service you will:
Save money by lowering your utility bills
Extend the life of your gas water heater
Ensure the dependable functioning of your heater
Ensure your peace of mind and your family's comfort
Get A Quote Today!
"*" indicates required fields
Emergency Water Heater Repair
If your gas water heater completely breaks down, we know it won't be at a convenient time. It will leave you without a way to shower, cook, or clean. That's why our experienced gas hot water heater repair technicians are available 24 hours a day, 7 days a week. If you're stuck without any hot water, the restoration of your comfort is just a phone call away. Our team of experts will be right over to get you back on track with quick and reliable service. We take these things seriously, and put you and your family as our first priority.
Need dependable gas water heater repair? Give us a call!
You can reach us at 519-245-5945, or contact us for your estimate today.