Your Best Choice for HVAC, Heating and Cooling London Ontario!
On behalf of everyone at Premier Heating and Cooling we'd like to thank you for seeing us as a major service contender for heating and cooling London Ontario! Our services are proven and have only gotten better over our many years in business. In other words, we've worked hard to make a name for ourselves in the London HVAC, heating, and cooling industry mostly through friendly and reliable services including:
Residential Heating and Cooling Systems
Commercial Heating and Cooling Systems
Air Conditioner Installation and Maintenance
Furnace Installation and Repair
Water Heating Installation and Repairs
Book Now
You've come to the right place for your HVAC needs!  Premier Heating and Cooling is proud to offer both free heating and cooling quotes at your convenience and also 24/7 emergency HVAC assistance in London Ontario. Servicing London is our passion! Call us today to take advantage of our offer and get a free quote for your next heating and cooling project!
Family owned and operated!
Competitive Rates and Price Comparisons
Serving Most of Southwestern Ontario
Experts In All Major Brands and Models
Quick Inspections and Service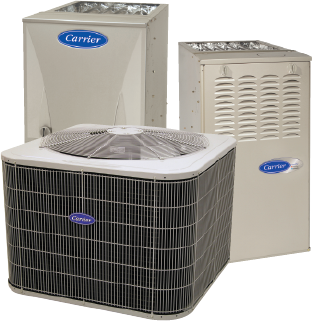 A Heating and Cooling Expert Is Just A Call Away!
Our dependable HVAC services extend beyond equipment sales into fully accredited and insured residential and light commercial air conditioning and heating systems maintenance. Our valued administrative staff and trusted HVAC technicians are excited and eager to solve your London HVAC, air, heating and cooling issues!
Our HVAC technicians are professional and courteous with many years of heating and air conditioning experience. They receive regular heating and cooling training to stay up to date on the latest London HVAC standards. They will troubleshoot your problem and quote you a flat rate repair price before any cooling – heating repairs are made.
Don't Take Our Word For It. Check Out Our Customer Feedback!
Premier Heating and Cooling has had the opportunity to meet people from all areas of London. Here's what some of our HVAC customers had to say about the quality of their air, heating and cooling service:
"We just had Premier here hooking up our new gas line for a pool install. Two of the nicest guys who went the extra mile. Davey and Craig I believe we're their names. They checked all our pilot lights and even showed us how to clean our fireplace glass. The best service! Thank you"
"Great people to work with and did a very clean job. Definitely recommend them for all your heating and cooling needs"
"After getting 4 quotes, they were the best offer. Furnace was out and they showed up the next morning, to install a new one. Excellent workmanship and ensured everything was to my satisfaction before they left. Would recommend them in a heartbeat."
Heating and Air Conditioning From a Trusted Ontario HVAC
Our goal is to get you up in running in as little time as possible because customer service is what sets apart HVAC providers in any city. When we come out and do a heating and cooling job, we're finishing it! It's a firm policy that once we give you an air, heating, or cooling quote we stick to our promises. That's our HVAC guarantee to you!
We've completed HVAC projects for corporations and small private residences all across Southwestern Ontario. No heating and cooling system is too big or too small! Remember, if the specific heating or cooling part isn't on our truck we'll have it delivered and reschedule for the earliest possible time after it arrives. Don't forget to ask about our featured HVAC manufacturers, seasonal discounts and service features!
Goodman products
Furnaces and Heat Pumps
Water Heater Systems and Parts
Exclusive Stock of Accessories and Parts
Technicians With 20+ Years Experience
We pride ourselves on convenience which is why we accept most major credit cards, offer seasonal heating and cooling discounts, comprehensive heating – cooling system warranties and exclusive HVAC manufacturer negotiated discounts. Go ahead and give us a call at (number), (contact us) here to schedule London HVAC service or arrange a quick meeting. You can also drop by Premier Heating and Cooling (headquarters) if you're in the area!
Our HVAC Company Operates in All Areas of London Ontario!
Our dependable HVAC services extend beyond equipment sales into fully accredited and insured residential and light commercial air conditioning and heating systems maintenance. Anywhere in London, we have your air, heating or cooling needs covered!
Masonville
Historic Woodfield
Old East Village
Wortley Village
Oakridge
Byron
Get a Quote
Whether you need heating or cooling units, we have you covered!
"*" indicates required fields